Most Common Health Issues Women Face in their 30s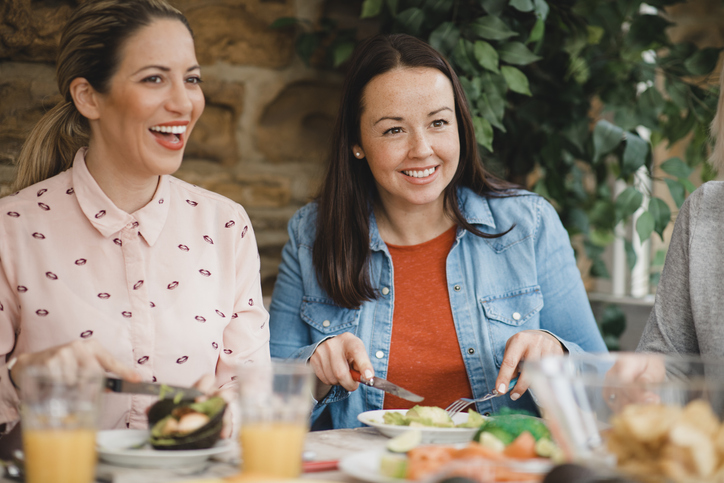 At Avant Gynecology, we are committed to ensuring you are healthy, no matter your age. That being said, age plays a major role in which health issues you face. That's why we've developed a blog series focusing on the different phases of a woman's life and the health concerns they might encounter.
We started off discussing the most common health issues women face in their 20s. Now, we're discussing the most common health issues women face in their 30s.
Common Health Problems You Might Face in Your 30s
The theme of being a woman in your 30s is starting healthy habits. Whether that's by initiating a relationship with your gynecologist or by taking a critical look at your diet, spend this decade setting yourself up for success later down the road.
Pregnancy and Infertility: For a majority of women, your 30s is a fantastic time to grow your family. However, if this doesn't pertain to you, we understand! Not everyone wants to have babies, and all family planning decisions are valid. However, if you do have plans to get pregnant, it's a fantastic idea to develop a strong relationship with your OBGYN. This way, you can work with a medical professional to discover your risks and concerns when it comes to childbearing. Infertility and miscarriages are extremely common, with about 12 to 13 women out of every 100 couples struggling to get pregnant. Know that you may end up facing these issues, but, if you do, you're not alone.

Also, understand that those who are pregnant have to deal with a large list of medical issues, such as:

Depression, both during and after being pregnant
Anxiety
High blood pressure
Iron deficiency
Diabetes

That's why it's great to have a trusted OBGYN on your side as you start your journey to becoming parents. They will assist you in navigating through any of the above health issues.

Weight Gain: At this phase of life, it's very common to experience weight gain. This can be attributed to a wide variety of things, including a slow down in metabolism or a shift in your lifestyle. First off, know that weight gain is not inherently a bad thing! The most important thing is to keep an eye on other health indicators and have open conversations with your physician team. Overall, just like in your 20s, it's great to maintain some level of physical activity each week (a combination of cardio and strength training is ideal) to ensure you keep your body operating as efficiently as possible. Similarly, continue to keep an eye on what you're eating to ensure you're getting enough healthy fruits, veggies, whole grains, and proteins.
Increased Risk for Cancers and Major Medical Issues: Just as it was important to set up regular testing for things like STDs and skin cancer in your 20s, it's just as vital to keep up those healthy habits during your 30s. As you continue to age, the risk you have for major types of cancers and medical issues only continues to grow. So, keep a vigilant eye to live the longest and healthiest life possible. This is especially true for your breasts and any lumps that might appear.
It's important to note that this list is just a starting point for ensuring you're as healthy as possible in this phase of life. Develop a close relationship with your general practitioner and/or gynecologist to ensure you've set up a wellness plan that's right for you.
If you're in need of guidance on the most common health issues women face in their 30s, reach out to the experts at Avant Gynecology by clicking here or by giving us a call at 404-352-2850.
https://www.avantgynecology.com/wp-content/uploads/2020/04/iStock-1143232802.jpg
483
724
Jessica Killeen
/wp-content/uploads/2017/10/Avant-Logo-Final-Outlines-1.png
Jessica Killeen
2020-04-17 10:21:08
2020-04-23 13:29:16
Most Common Health Issues Women Face in their 30s