Why Women Should Stay Active, No Matter Their Age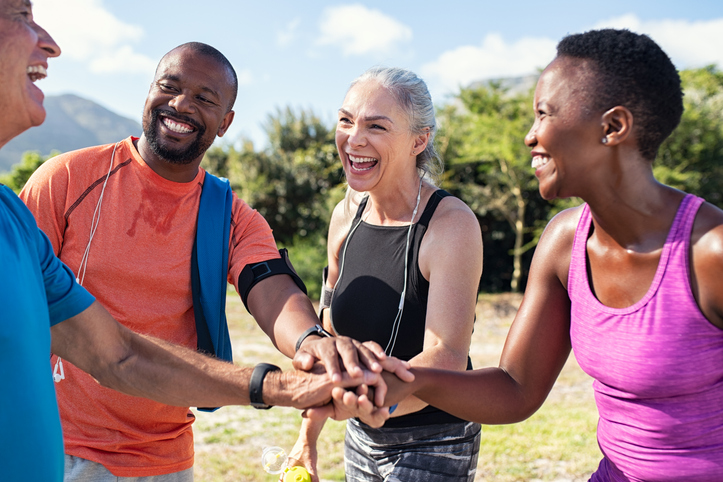 A natural part of growing older is becoming less active. Life gets busier, natural energy levels fluctuate, and even general enjoyment around physical activities can wane. Regardless, it's important to keep up active habits and find ways to enjoy this important part of living a long, healthy life. Keep reading below to learn why women should stay active, no matter their age.
The benefits of being active:
Stressed all the time? Exercising adds to your serotonin level. This chemical decreases the amount of stress you feel and makes room for more fun and positive emotions.
Increased exercising also has been proven to improve women's sexual response and desire.
Physical activity helps your digestive system break down food.
Regular exercise boosts the part of your brain called the ventral prefrontal cortex, which makes decision making and emotional processing much easier.
Exercising also helps the hippocampus work better, which improves your memory. In the same vein, staying active also helps to slow down and prevent cognitive decline from diseases like Alzheimer's.
Dealing with adult acne? Working out helps to reduce the hormones that produce acne. In fact, the more you sweat, the more you unclog your pores.
The more you exercise the better you sleep. Working out helps you feel better rested, gets you to sleep faster, and helps you remain asleep.
Exercising regularly also goes hand in hand with better self-confidence.
Exercise has been connected to a decreased likelihood of developing type 2 diabetes, hypertension, and mental illnesses like anxiety or depression.
You improve your overall life quality and length of life when you exercise regularly.
Not sure where to start?
Lacking inspiration on how to remain active? We've got some tips and tricks to help you get started.
Cardio is an absolute must for your exercise regimen. Regularly engaging in cardio keeps your heart and lungs healthy, plus also benefits your bones and joints. If you hate the idea of running, there are plenty of other easy ways to get your heart pumping. Dancing, biking, tennis, walking, hiking, and swimming are a few great examples.
Also, include strengthening and muscle toning in your schedule. Doing so keeps your weight in check, strengthens your overall body, and keeps your bones strong. Grab some weights, head to your local gym to work with their machines, or use your own body weight to get started (push-ups, lunges, etc.).
Stretching is often overlooked but it's vital for building healthier muscles, improving overall balance, and keeping joint pain to a minimum. If you have time every morning and evening to stretch, do it. If not, try to regularly engage in activities like yoga and pilates. Plus, the more you work on your balance, the less likely you are to fall.
Remember, the experts at Avant Gynecology are here to help women of all ages live long healthy lives. Click here to schedule an appointment or give us a call at 404-352-2850 if you have any more questions about why women should stay active, no matter their age.
https://www.avantgynecology.com/wp-content/uploads/2019/12/activeblogphoto.jpg
482
723
Jessica Killeen
/wp-content/uploads/2017/10/Avant-Logo-Final-Outlines-1.png
Jessica Killeen
2019-12-10 11:07:04
2020-03-26 14:18:28
Why Women Should Stay Active, No Matter Their Age