Experiencing Winter Blues? You're Not Alone!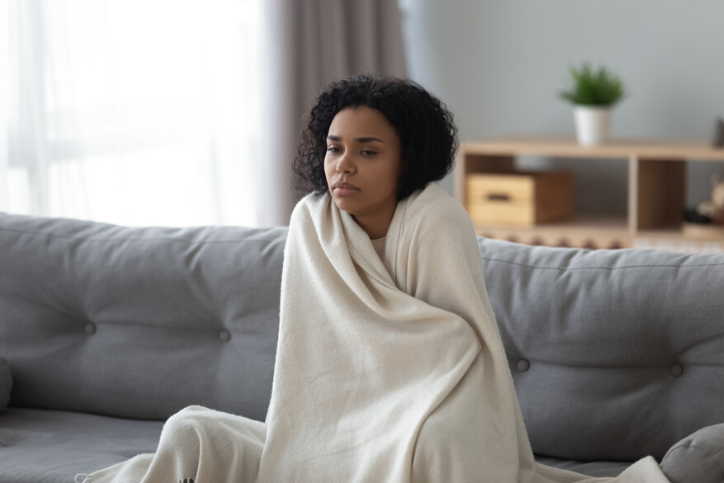 Winter may be filled with holiday cheer for some people, but for others, the dark, cold, and dreary weather is almost too much to bear. When the weather contributes to feelings of depression or sadness, this is called seasonal affective disorder (SAD).
About 16 million people in the United States are expected to have an episode of major depression this year, and about five percent of those people will experience it because of the weather. Even worse? Women are most likely to experience seasonal affective disorder, with about four in five women stating they have experienced SAD before.
If you or someone you know is experiencing the winter blues, know you're not alone. Here are some tips and tricks to help you get through this holiday season with positive mental health.
Spend Time Outside
Often the cold, short winter days are the last time of the year you want to spend time out of the house. In order to fight against seasonal depression, it's crucial to spend quality time outside. In fact, the more you do it, the more your mind and body will benefit.
If you're not sure how to get outside this winter, here are a few ideas:
Take walk breaks during work.
Grab some loved ones and go for a hike during the day when the sun is still out.
Park further away from work or the stores to give yourself a longer walk.
Walk around the block at your house before going inside for the night to relax.
Don't Slack on Your Nutrition
The holidays are filled with rich comfort food and large holiday feasts. But just because you may have a few splurges coming up doesn't mean you need to totally drop all of the nutritious and healthy eating habits you've built up.
This is especially true when you consider that diet contributes to mental health. Don't want to give up the joy of yummy, cold-weather comfort food? Find a good, hearty soup recipe with high protein and lots of veggies.
Keep Exercising
Similarly, it might be tempting during this season to slack on exercising habits. As the temperature drops, all we want to do is cuddle up next to the fire under blankets. However, just like keeping up your healthy diet, maintaining your fitness routine during this time of year is one of the best ways to stay happy and healthy.
Check out our full blog on staying active in the winter months here.
If You Need Extra Help with Winter Blues, Get It
In addition to the suggestions mentioned above, there are other ways you can give your brain the support it needs this time of year.
Vitamin D supplements can give you the boost you'd normally get directly from the sun.
Communicate with your loved ones that you're struggling. They can pitch in to help boost your spirits when you are feeling particularly low.
If things are really bad for you this winter, don't feel ashamed to reach out to your general physician or a psychiatrist to learn about medication and therapy to help balance your seasonal depression.
The expert gynecologists at Avant Gynecology are devoted to helping women live their healthiest and happiest lives, including working through winter blues. If you would like to speak to any of our doctors, click here to schedule an appointment with us or give us a call at 404-352-2850.
https://www.avantgynecology.com/wp-content/uploads/2020/01/Avant-Blog-Photo-Size-15.png
483
724
Jessica Killeen
/wp-content/uploads/2017/10/Avant-Logo-Final-Outlines-1.png
Jessica Killeen
2020-01-02 13:37:26
2020-03-26 14:23:28
Experiencing Winter Blues? You're Not Alone!