A Closer Look at How Stress Impacts Your Cycle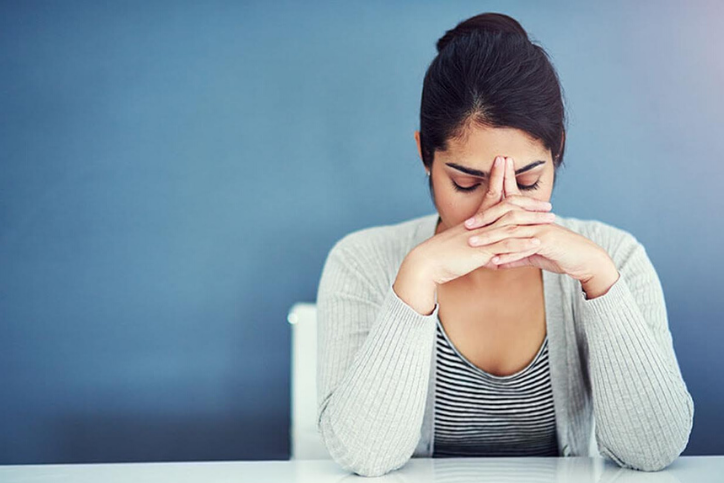 Missing your period can be enough to induce stress, but did you know that high-stress levels can also be the root cause of a missed period? Every female has some level of stress, and to some extent, stress can cause us to work harder to accomplish things. Yet, too much stress can actually take a toll on your body and reproductive system. Learn how stress impacts your cycle below.
High-Stress Levels Can Cause Your Period to Stop Completely
Secondary amenorrhea is a condition in which your periods completely stop, and this can be caused by stress levels that are far too high. When you are under considerable levels of stress, it affects the brain's ability to regulate and help produce the proper hormone levels in the body. Unfortunately, without the proper hormone levels, you may have no menstrual cycle at all.
Irregularities Are Common for Women with a Lot of Stress
Even if you do not stop having menstruation completely, your body may still try to tell you that it is under too much stress. You may have issues with things like:
Intermittent bleeding between your cycles

Delayed periods or skipped periods

Lighter or heavier periods than usual
Of course, these issues can have a lot of other causes, such as pregnancy or ovarian cysts, so it is important to talk to your doctor so they can do the proper screenings.
Getting Your Cycle Back to Normal
First and foremost, keep lines of communication open with your gynecologist if you suspect stress is causing hormonal interruptions in your body. With the proper diagnosis, your gynecologist will work with you to find ways to better maintain stress levels. If necessary, they may temporarily give you hormone replacement medications to help get your cycle back on track. Reach out to Avant Gynecology if you need to schedule an appointment to find our How stress impacts your cycle.
---
Avant Gynecology serves patients at two locations: Piedmont Hospital in Buckhead and Northside Hospital. Our mission at Avant Gynecology is to provide exceptional, compassionate care to women at every stage of their lives. Our providers strive to be at the forefront of knowledge and skill in the fields of women's health and gynecologic surgery, so our patients can get the best care possible. Avant provides state-of-the-art surgery services and comprehensive gynecologic care, such as annual exams, diagnostic and screening tests; a full range of contraceptive options; specialized services such as bio-identical hormone therapy, hormone pellets, ThermiVa vaginal rejuvenation, and more.
https://www.avantgynecology.com/wp-content/uploads/2019/02/Avant-Blog-Photo-Size-5.png
483
724
Jessica Killeen
/wp-content/uploads/2017/10/Avant-Logo-Final-Outlines-1.png
Jessica Killeen
2019-02-25 10:43:42
2020-03-26 11:34:40
A Closer Look at How Stress Impacts Your Cycle