Dangers of Tight Clothing for Women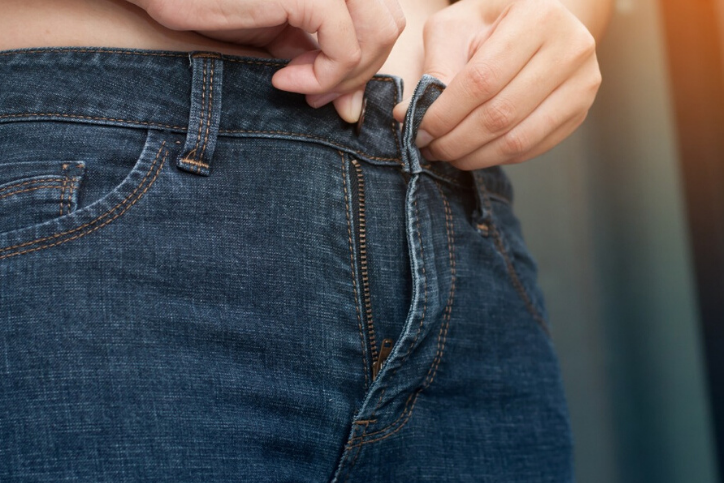 Females have curves, and sometimes, it is fun to show them off with clothing that hugs the natural curvature of the body and highlights your shape. However, some types of tight-fitting clothing can actually be hard on you. Check out some of the often unknown dangers of tight-fitting clothing for women.
Skin Irritation
Clothing that is too tight can cause problems with skin irritation, especially in areas where the skin is more sensitive, such as around your bikini line, under your breasts, or under your arms. Tight panties, bras, and even tops and pants can rub your skin and cause chafing, redness, and irritation. If the skin is repeatedly irritated, it can lead to infections. Skin irritation can also come from lack of breathability. For example, moisture can be more prevalent around your feminine areas if your tight clothing is preventing air flow, which can contribute to infections.
Circulatory Interruption
If your clothing is too tight in certain areas, it can reduce blood flow to other areas of your body. For instance, if you wear jeans that are way too snug around the waist, it can reduce blood flow to your lower extremities. While this problem short-term would not be a major problem or health threat, it could prove risky for long periods and it is definitely not healthy.
Stomach Problems
Wearing clothing that is extremely tight against your stomach can cause a certain level of gastrointestinal upset. If your pants are too tight, for example, it can push stomach acid back up through the esophagus and cause uncomfortable symptoms of acid reflux.
Though it's important to dress in a way that makes you feel confident and comfortable, take care to make sure looking good is not causing health concerns. If you have any more questions about the dangers of tight clothing for women, reach out to us at Avant Gynecology to discuss the risks of tight clothing further.
---
Avant Gynecology serves patients at two locations: Piedmont Hospital in Buckhead and Northside Hospital. Our mission at Avant Gynecology is to provide exceptional, compassionate care to women at every stage of their lives. Our providers strive to be at the forefront of knowledge and skill in the fields of women's health and gynecologic surgery, so our patients can get the best care possible. Avant provides state-of-the-art surgery services and comprehensive gynecologic care, such as annual exams, diagnostic and screening tests; a full range of contraceptive options; specialized services such as bio-identical hormone therapy, hormone pellets, ThermiVa vaginal rejuvenation, and more.
https://www.avantgynecology.com/wp-content/uploads/2019/01/Avant-Blog-Photo-Size-4.png
483
724
Jessica Killeen
/wp-content/uploads/2017/10/Avant-Logo-Final-Outlines-1.png
Jessica Killeen
2019-01-30 12:24:22
2020-03-26 11:31:41
Dangers of Tight Clothing for Women