The Importance of Finding the Right Bra Size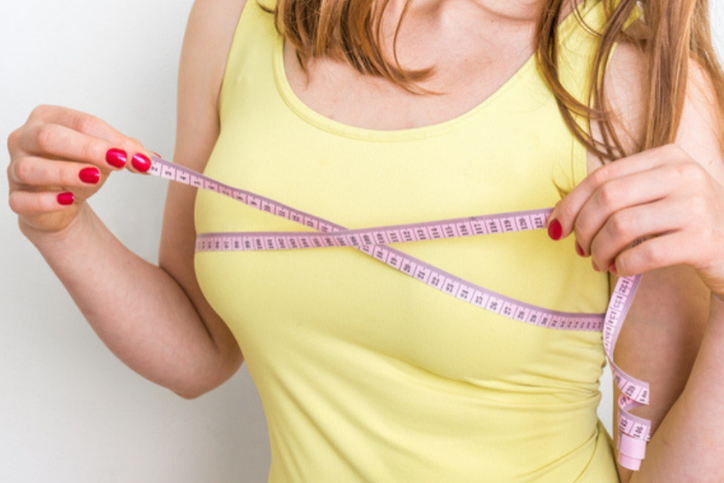 Have you ever felt a reluctance to head out onto the track or even climb on a treadmill? Do you put off going to the gym, despite telling yourself over and over that this is the year? Are you frustrated every time you enter the exercise section of your local department store?
Most importantly: is the problem your breasts? If so, you're not alone. Many women have difficulty finding the right bra size that offers comfort and fit, making exercise painful, distressing and even embarrassing.
In fact, evidence indicates that ill-fitting bras have been linked to a reluctance towards exercise, which isn't ideal. Exercise is critical for heart function, longevity, warding off disease, improving sleep and mood, enhancing libido, and more.
Luckily, the answer is easier than you think. One study suggests that "The reported relationship between breast pain and fitness/activity levels may offer an alternative treatment in the form of exercise intervention strategies to reduce breast pain." In plain English, getting a bra that fits and stopping the girls from bouncing around may be just the ticket to encourage you to lace up those running shoes a bit more often.
Additional studies indicate a similar lack of breast education in the younger populations as well, often driving teen girls out of sports. This makes it even more imperative that adult women set a good example by finding a bra that fits and promotes exercise today.
Want to know more and get the help you need finding the right bra size that works for you? Talk to the experts at Avant Gynecology, Atlanta's GYN and Surgical Specialists. We serve patients at Piedmont Hospital in Buckhead and Northside Hospital, and are happy to help you find a bra solution that leads to greater comfort both on the field, track or treadmill…and in everyday life.
https://www.avantgynecology.com/wp-content/uploads/2019/03/Avant-Blog-Photo-Size-7.png
483
724
Jessica Killeen
/wp-content/uploads/2017/10/Avant-Logo-Final-Outlines-1.png
Jessica Killeen
2019-03-27 14:53:09
2020-03-26 11:50:58
The Importance of Finding the Right Bra Size