When to Seek Treatment for Painful Sex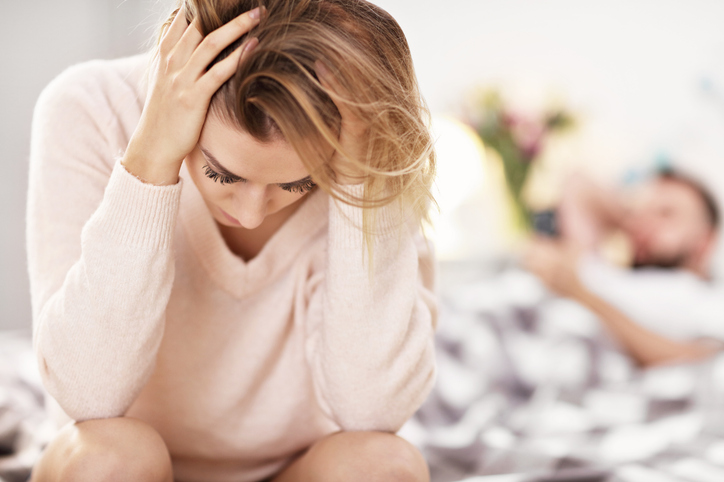 Sexual experiences can involve a lot of descriptive language after the fact—sensual, enjoyable, pleasurable. Unfortunately for women who suffer from dyspareunia, painful intercourse, these are not terms they would use to describe a sexual experience. Pain during sex can have a lot of root causes; some simple in nature and easily managed and others, more serious that require a visit to a gynecologist. Here are a few signs that painful sex is deserving of a little more attention.
You have pain beyond vaginal dryness.
Vaginal dryness is a common problem for women, and it can contribute to painful sex. However, vaginal dryness can be fairly easy to get past in the moment. For example, you can use lubricants or lubricated condoms. However, if you have made changes to help lubricate the vaginal area and you're still feeling pain, it may be time to see your doctor.
You are experiencing pain at the opening of your vagina.
Pain at the entry point of the vaginal opening can signify that there is something going on that needs to be treated. There are a few reasons why you can have pain at the vaginal opening during sex, including:
You have an injury or tear at the opening
You have a urinary tract infection
You have a cyst or abscess around the vaginal opening
Additionally, if you have had an episiotomy, you can have some discomfort around the scar before it is fully healed. Certain sexually-transmitted diseases can also cause pain near the opening, such as Chlamydia.
You have pain deeper inside of you or in your lower abdominal area.
Pain that reaches deeper inside or to your lower abdominal area can be a sign of serious reproductive problems. Endometriosis and pelvic inflammatory disease are two examples. If you experience severe pain in your lower abdominal area or that seems to radiate from around your ovaries and uterus, it is especially important to see a doctor.
If you have experienced pain during sexual intercourse and you suspect there is a problem, reach out to us at Avant Gynecology for an appointment today.
---
Avant Gynecology serves patients at two locations: Piedmont Hospital in Buckhead and Northside Hospital. Our mission at Avant Gynecology is to provide exceptional, compassionate care to women at every stage of their lives. Our providers strive to be at the forefront of knowledge and skill in the fields of women's health and gynecologic surgery, so our patients can get the best care possible. Avant provides state-of-the-art surgery services and comprehensive gynecologic care, such as annual exams, diagnostic and screening tests; a full range of contraceptive options; specialized services such as bio-identical hormone therapy, hormone pellets, ThermiVa vaginal rejuvenation, and more.
https://www.avantgynecology.com/wp-content/uploads/2018/09/iStock-931113518.jpg
482
724
Jessica Killeen
/wp-content/uploads/2017/10/Avant-Logo-Final-Outlines-1.png
Jessica Killeen
2018-09-28 10:10:48
2020-03-25 14:38:12
When to Seek Treatment for Painful Sex