Drs. Lynley S. Durett and Obiamaka Mora share expert insight on women's health issues on "The Weekly Check-up"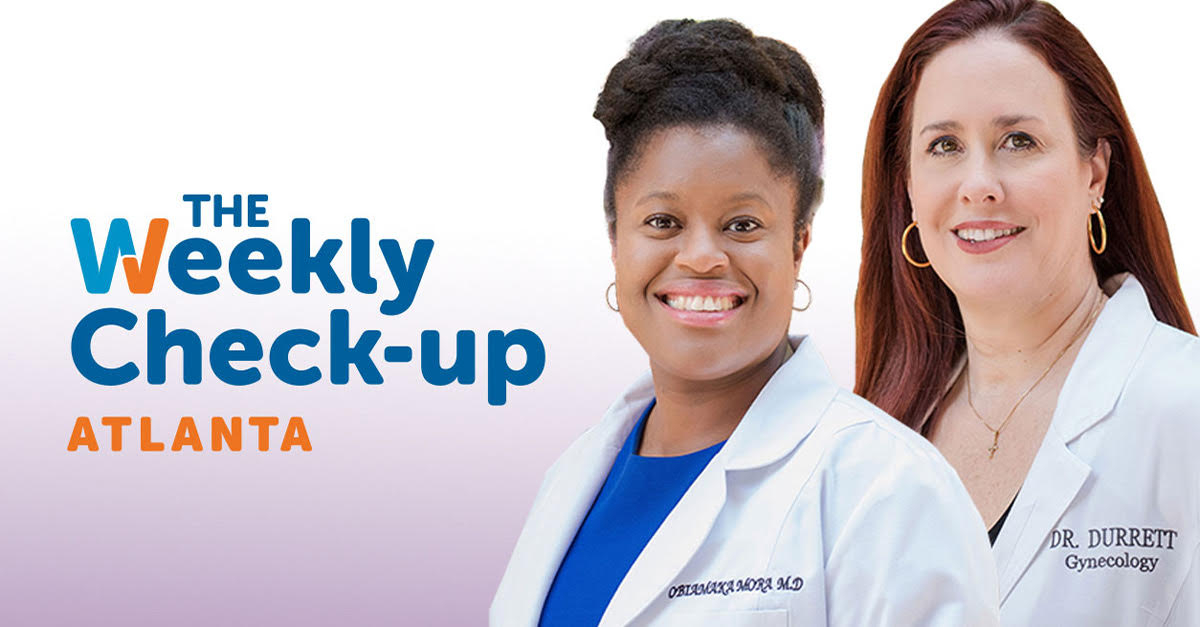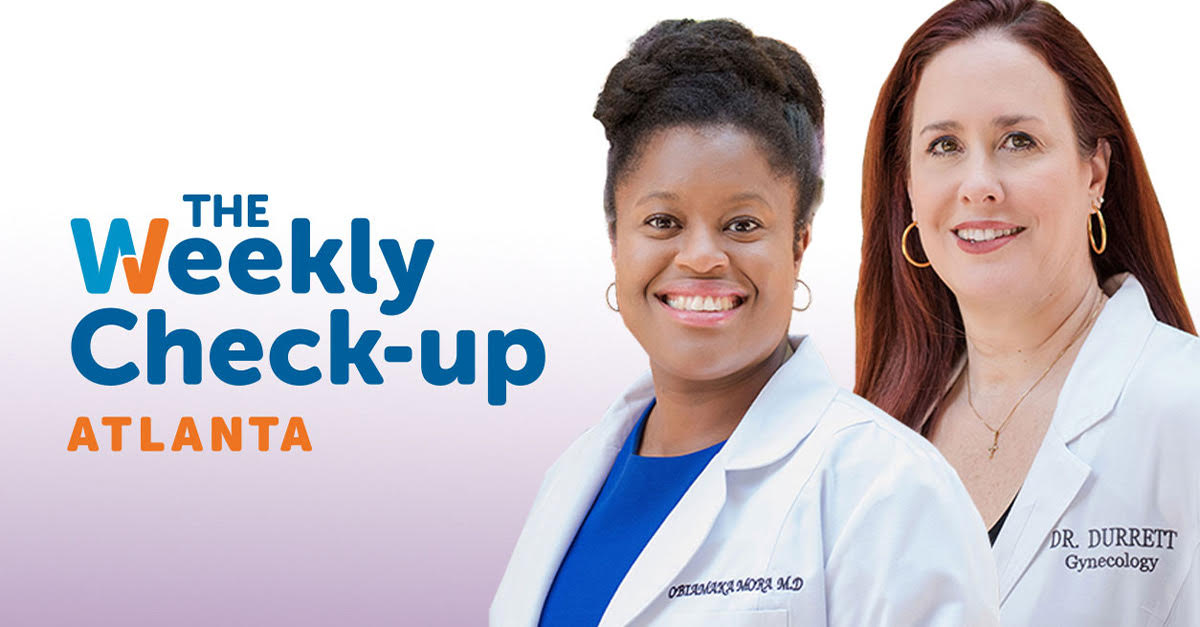 Drs. Lynley S. Durrett and Obiamaka Mora from Avant Gynecology made an appearance on "The Weekly Check-up", a healthcare talk radio show, aired on September 10 on 95.5 WSB, Atlanta's News & Talk. Alongside host Ashley Frasca, they delved into crucial topics like annual exams, menopause, abnormal menstrual cycles, hormone therapy options, and more.
As board-certified specialists in obstetrics and gynecology, Drs. Durrett and Mora shared insights into the most frequent reasons patients end up in their operating rooms. These typically include issues like abnormal bleeding, fibroids, endometriosis, adenomyosis, polyps, or leakage problems. They stressed the importance of regular consultations with your gynecologist, as these visits can detect cervical changes that may require treatment, potentially avoiding the need for surgery.
Fibroids, in particular, have become increasingly prevalent among women. Dr. Mora highlighted that one in four women are affected by fibroids. These growths originate from a single muscle cell in the uterus that undergoes excessive growth, forming knots. Although fibroids can lead to pain or bleeding, many women experience no symptoms at all.
"A lot of times when Dr. Durrett and I have diagnosed ladies with fibroids; they didn't necessarily have specific symptoms other than detecting their uterus was enlarged during a pelvic exam," explained Dr. Mora. "It doesn't necessarily mean that if you have them something needs to be done. But it's important to keep track of them."
Annual check-ups were stressed as essential in avoiding critical health problems. Dr. Mora stated, "We've seen cases where women come in with many enlarged fibroids and we start to run out of minimally invasive options that would have been available if they came in sooner."
A vital component of routine health check-ups is the mammogram, a screening procedure that plays a crucial role in detecting breast cancer at an early stage. Drs. Durrett and Mora highly recommend that women make an appointment for a mammogram at the age of 40. Dr. Mora expanded on this point, highlighting a positive trend in healthcare coverage. She stated, "Most insurance companies are now providing coverage for annual mammograms. Many if not all insurance providers have expanded their coverage to include pap smears as well."
Incontinence was another common concern discussed during the show. Avant Gynecology offers in-office testing, including a detailed questionnaire and physical examination, to identify the suitable treatments.
"A lot of people are embarrassed to ask about this, so we try to bring it up because we don't want people to think that leakage is normal. Even when you get older it's not normal to have leakage issues," said Dr. Mora.
During the show, the physicians responded to callers' questions regarding menstrual cycles, the appropriate age to take daughters to the gynecologist, and the necessity of pap smears after a hysterectomy. Dr. Durrett recommended that girls see a gynecologist by age 18 or when they become sexually active. However, if a teenager exhibits irregular menstrual cycle issues, an earlier gynecology visit may be warranted.
"It's common for the first couple of years of menstruation to have irregular cycles. However, if your daughter's periods are excessive and causing her to pass out or miss school due to pain, it's important for them to see a gynecologist," said Dr. Durrett.
Hormone therapies, especially for managing menopausal symptoms, have gained popularity over the years. Many women find these therapies effective for alleviating hot flashes, night sweats, vaginal dryness, and mood changes. Dr. Mora explained, "Menopause is almost the same as if you are going through puberty. You are experiencing similar changes. Are they normal? Yes. Is it something that can kill someone? No. But if it's something that is significantly affecting your life, it is important that it be addressed."
For women experiencing menopausal symptoms, hormone pellets have become a convenient option. These rice grain-sized pellets provide medication delivery without the need for daily administration. Dr. Durrett noted, "It's especially beneficial for post-hysterectomy patients. However, it's crucial to maintain regular follow-ups and lab tests when using hormone pellets."
Dr. Durrett and Dr. Mora talked about robotic surgeries, mammograms, and reiterated the significance of yearly exams and preventive care. Dr. Durrett concluded, "Establishing a relationship with a regular physician is so important. While many patients come in with their own concerns, your regular doctor may notice changes you haven't. With a consistent physician-patient relationship, you're more likely to receive personalized, high-quality care."
Listen to the show below to learn more about these and other topics. To schedule an appointment with an expert gynecologist at Avant Gynecology, call 404-352-2850.
https://www.avantgynecology.com/wp-content/uploads/2022/02/mora-durrett-wcu.jpg
627
1200
Lizzi Skipper
/wp-content/uploads/2017/10/Avant-Logo-Final-Outlines-1.png
Lizzi Skipper
2023-10-06 16:03:22
2023-10-06 16:03:22
Drs. Lynley S. Durett and Obiamaka Mora share expert insight on women's health issues on "The Weekly Check-up"