Dr. Durrett and Dr. Mora of Avant Gynecology Featured on "The Weekly Check-Up" on WSB Radio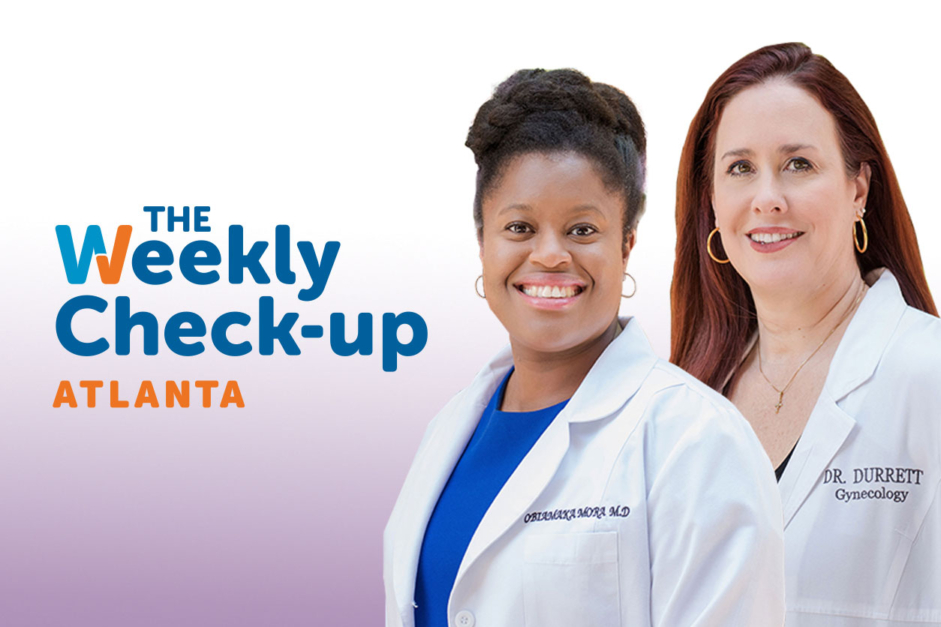 On Sunday, August 30, Avant Gyneology's Dr. Lynley Durrett and Dr. Obiamaka Mora — both honorees of the 2020 "Top Doctors" list in Atlanta magazine's July issue — returned as guests on The Weekly Check-Up on News/Talk WSB Radio.
During the show, Dr. Durrett and Dr. Mora discussed several topics related to women's health, such as hormone replacement therapy, hormone pellets, menopause, UTIs, uterine fibroids, and navigating a healthy lifestyle amidst the current pandemic.
You can listen to the full show below.
Tune in to The Weekly Check-Up every Sunday from 3-5 p.m. on AM 750 on 95.5 WSB, and WSBRadio.com.
https://www.avantgynecology.com/wp-content/uploads/2018/11/weekly-check-up-lynley-durrett-obiamaka-mora.jpg
836
1254
Lizzi Skipper
/wp-content/uploads/2017/10/Avant-Logo-Final-Outlines-1.png
Lizzi Skipper
2020-09-10 11:49:25
2020-09-10 11:51:32
Dr. Durrett and Dr. Mora of Avant Gynecology Featured on "The Weekly Check-Up" on WSB Radio